Get up to 50 website, port or heartbeat monitors for free. When something happens, be alerted via email, SMS, Telegram, Slack or many more ways.
Monitoring
Infrastructure
Articles and resources
Skip the marketing jargon. These links should help.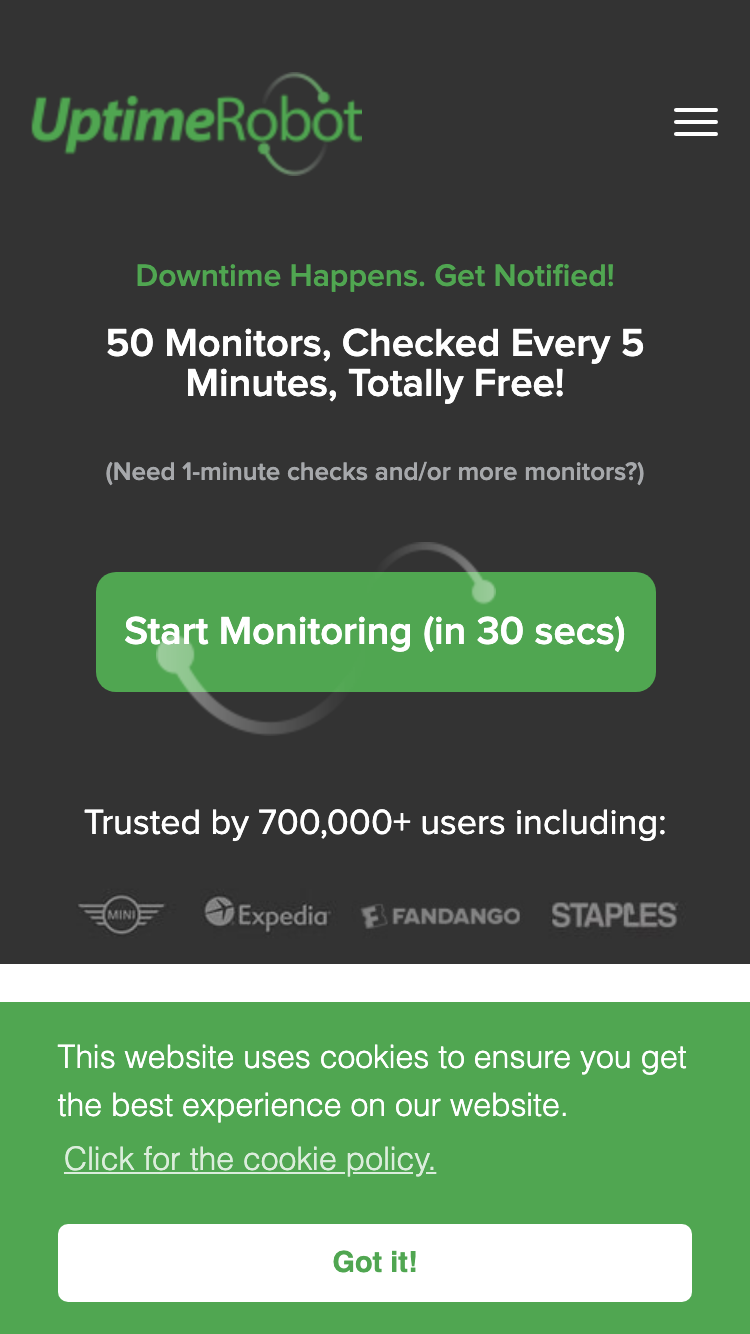 Discuss Uptime Robot
Tell us about something we should update. Have an opinion on this tool?
Please be friendly and respectful to others!