We give you the building blocks you need to create contact forms, payment flows, and more — no backend code required.
Developer Tools
Static Sites
Jamstack
Forms
Articles and resources
Skip the marketing jargon. These links should help.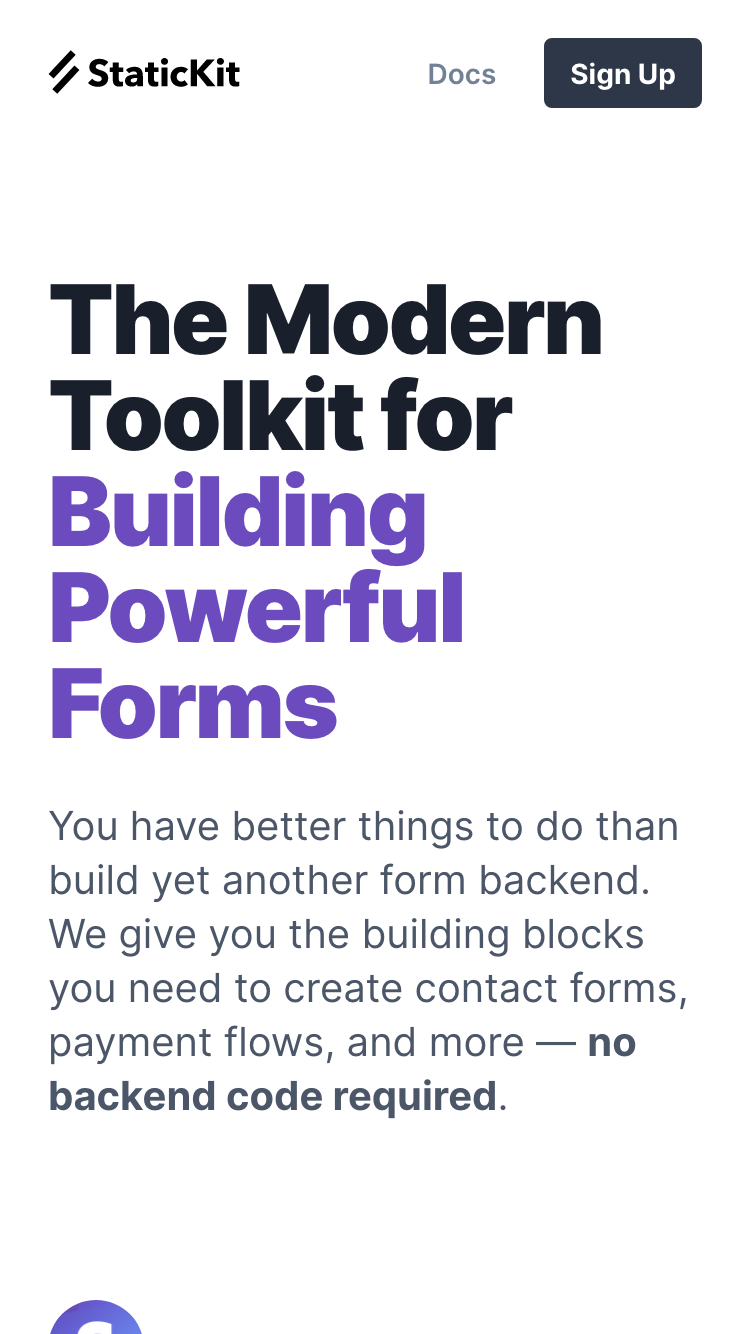 Discuss StaticKit
Tell us about something we should update. Have an opinion on this tool?
Please be friendly and respectful to others!