Simple Analytics gives you the analytics you need without invading your users' privacy. GDPR, CCPA, and PECR compliant. We don't handle PII and use no cookies.
Analytics
Privacy Focused
Articles and resources
Skip the marketing jargon. These links should help.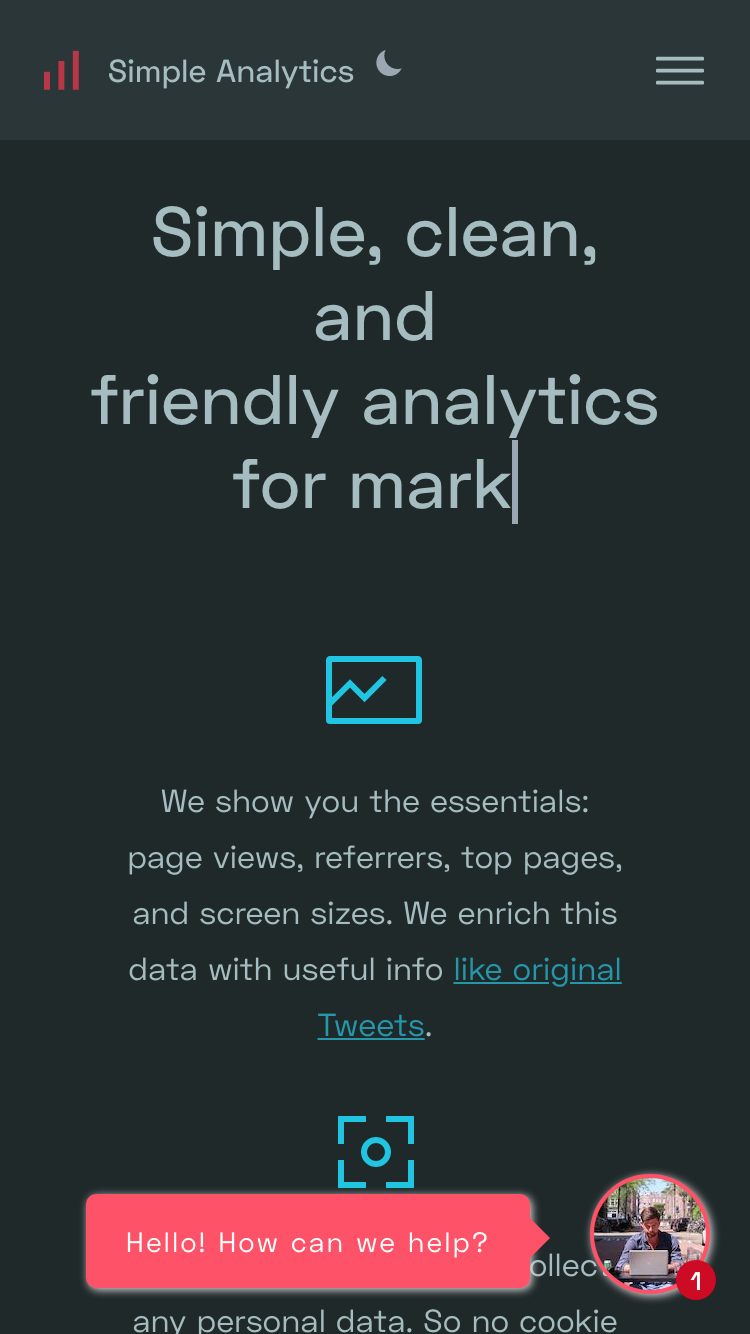 Discuss Simple Analytics
Tell us about something we should update. Have an opinion on this tool?
Please be friendly and respectful to others!