Docsify generates your documentation website on the fly. Unlike GitBook, it does not generate static html files. Instead, it smartly loads and parses your Markdown files and displays them as a website.
Documentation
Developer Tools
Open Source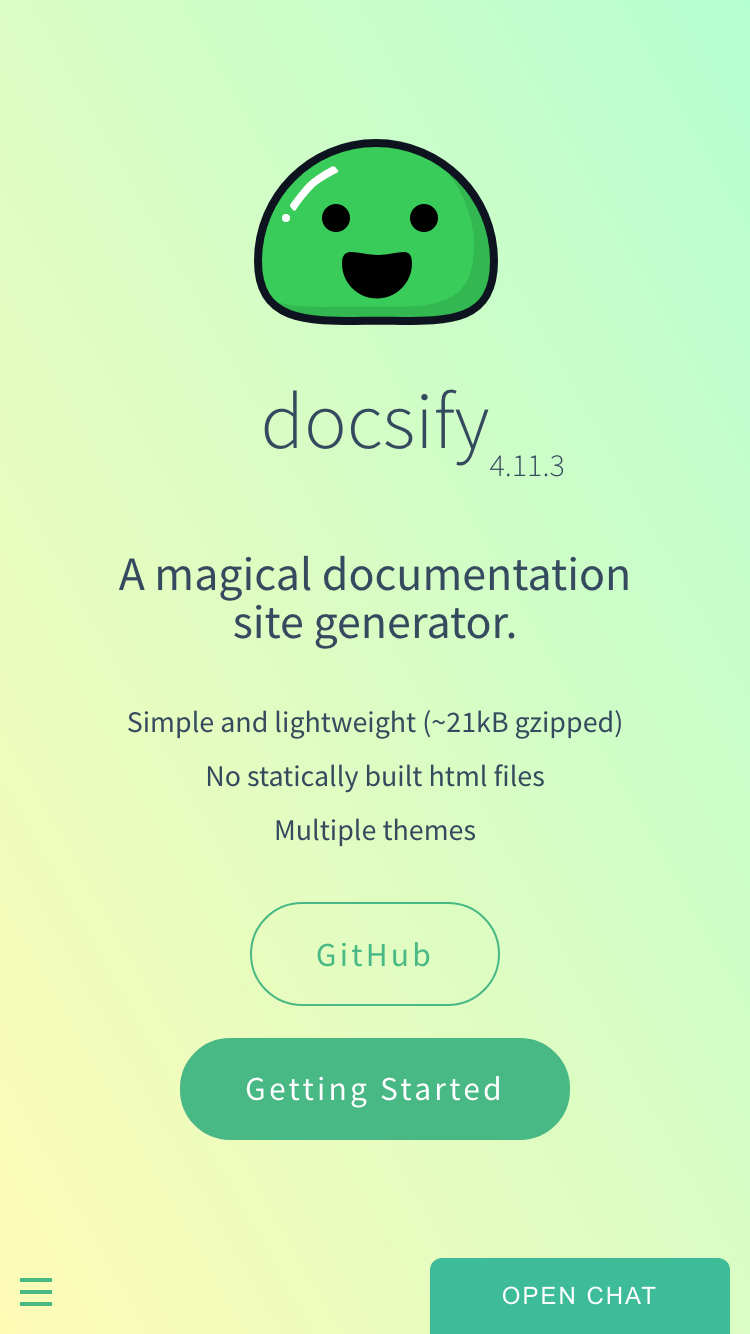 Discuss Docsify
Tell us about something we should update. Have an opinion on this tool?
Please be friendly and respectful to others!