PDFs are complicated. Have your website or app filling PDFs in minutes with the Anvil PDF Filling API. Leave the infrastructure to us.
Developer Tools
PDF Generation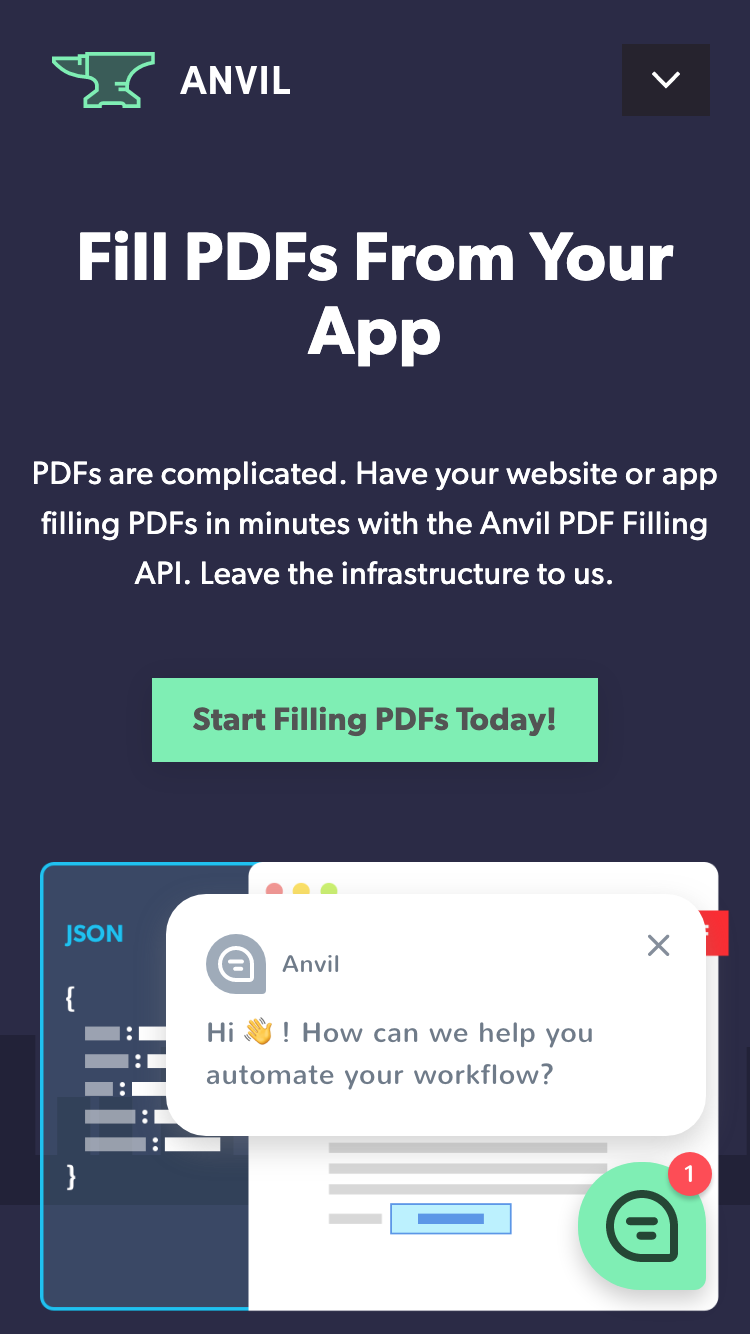 Discuss Anvil PDF Filling API
Tell us about something we should update. Have an opinion on this tool?
Please be friendly and respectful to others!